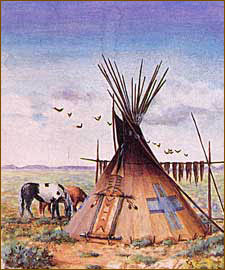 TipiTo receive Christ we must turn to Him from our self-will and trust Him to come into our lives and forgive us our sins. When we receive the Lord Jesus Christ as our personal Lord and Savior, He becomes the center of our lives. We receive Him by faith, as an act of the will.
We must receive Christ
"He gave the right and power to become children of God to those who received Him. He gave this to those who put their trust in His name" (John 1:12)
We receive Christ through faith, God's gift
"For by His loving-favor you have been saved from the punishment of sin through faith. It is not by anything you have done. It is a gift of God. It is not given to you because you worked for it. If you could work for it, you would be proud" (Ephesians 2:8,9)
We must receive Christ by personal invitation
"See! I stand at the door and knock. If anyone hears My voice and opens the door, I will come in to him and we will eat together" (Revelation 3:20).